Chrysalis: noun l chrys·a·lis l "a protecting covering: a sheltered state or stage of being or growth." The Spa at The Chrysalis strives to indulge you in a transformational experience and our expert team will see to your every need. Relax, rejuvenate and renew as you enjoy locally made teas and healthy snacks in our relaxation lounge with views of ponds and waterfalls. Men's and women's locker rooms each have a eucalyptus steam room and luxurious amenities. Customized packages available. Open 7 days a week for hotel guests as well as the public. Reservations two weeks in advance are recommended 360.392.5515.
Allow us to be a part of your special occasion by hosting your event at The Chrysalis Inn & Spa. Corporate dinners, retreats, weddings and rehearsal dinners for up to 50 guests can all be held in either of our two state-of-the-art meeting rooms or in the Living Room/Terrace - an intimate gathering place featuring a warm fireplace and stunning view of the bay. Give us a call at 360.392.5558 to see how we can make your event a spectacular experience.
The Chrysalis Inn & Spa unites the natural beauty of the Pacific Northwest with warm sophisticated styling. Our hotel, full service spa, and modern casual restaurant overlooking the calm waters of Bellingham Bay welcome you for a contemporary boutique inn experience unlike any other without the burden of resort fees.
Spacious guest rooms with views of a serene seascape feature fireplaces, down comforters and two person baths set in elegant natural slate. Our four room types feature increasing degrees of luxury but all include free wifi, free covered parking and are dog friendly (fee required).
Neighboring Fairhaven Village and Taylor Boardwalk immerse you in local culture while the international bustle of Vancouver, BC and Seattle remain within a two hour drive.
This property is located near railroad tracks so train sounds are to be expected at any time.
Take in panoramic views of Bellingham Bay and the San Juan Islands as our Executive Chef takes you on a culinary tour of the Pacific Northwest. Keenan's at the Pier invites you to enjoy the finest ingredients the region has to offer in a lively atmosphere. Stay connected with us on Facebook to stay updated about our specials and events. Reservations strongly recommended 360.392.5510.
Book online or call direct 888.808.0005
Serving Breakfast, Lunch and Dinner daily 7am-9pm,
Happy Hour 3pm-6pm, and Brunch Sundays 7am-3:30pm.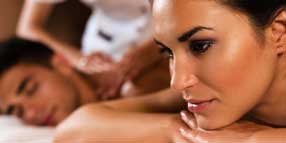 Your Pacific Northwest destination hotel, spa and restaurant.
Your pacific northwest destination hotel,
spa, and restaurant.
Your Pacific Northwest Destination Hotel,
spa
, and restaurant.